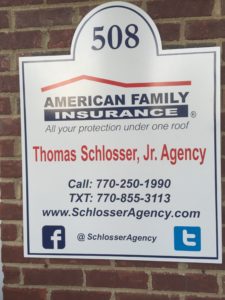 Cut Vinyl
This process uses vinyl that is cut from a roll using a computerized knife. It is long lasting, durable, and great for vector based graphics.  Commonly used on vehicles, store fronts, and plastic substrates.  This product is great for outdoor use.
Printed Vinyl
This process uses vinyl that is printed on a roll with a wife format inkjet printer using CMYK inks.  This film is vibrant and beautiful for high resolutions projects.  Must be laminated for best longevity.  This product is commonly used on vehicles, banners, window graphics, floor and wall graphics, and magnets.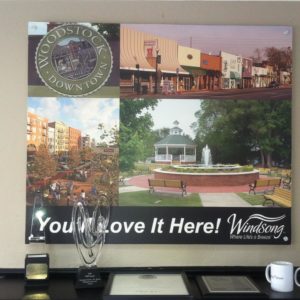 Direct to Substrate
This process uses a flat bed inkjet printer with uv cured CMYK inks.  It prints directly onto the surface of the substrate which requires no laminating and is great for thick rigid materials.  Commonly used in tradeshow displays, yard signs, in-store media, and other rigid materials.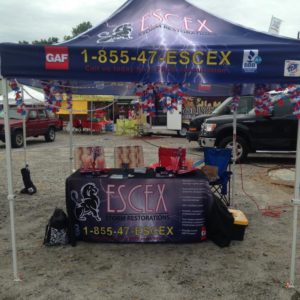 Direct to Fabric
This process prints directly on to fabric that is then sewn into various types of products.  This product is commonly seen in tents, table covers, table runners, and feather flags. Great for using at festivals, parades, trade shows, or other events.