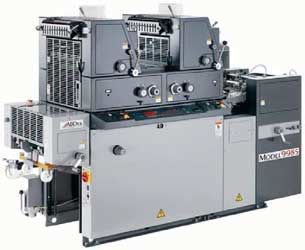 AB Dick 9985 True Two Tower
Great for spot and multi color printing, our true two color offset press is equipped with an array of features that simplifies operation and consistently deliver high quality output. Best for tight registration and high volume work. This press delivers the best value for our customers needing the product with perfect registration and consistent color.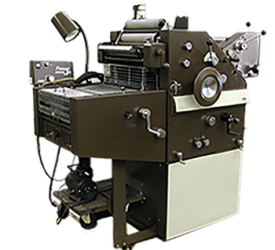 AB DICK 9810 w/Townsend T-51 
Perfect for single color print orders. Our one color press is the best solution for producing large quantity forms, stationary, marketing materials, and a multitude of other products. With the T-51 attachment, we can change this press into a two color offset production machine. Fully capable of running beautiful halftones and solids up to an 11×17 sheet.